About Hoshino Furusato Park
About Hoshino Furusato Park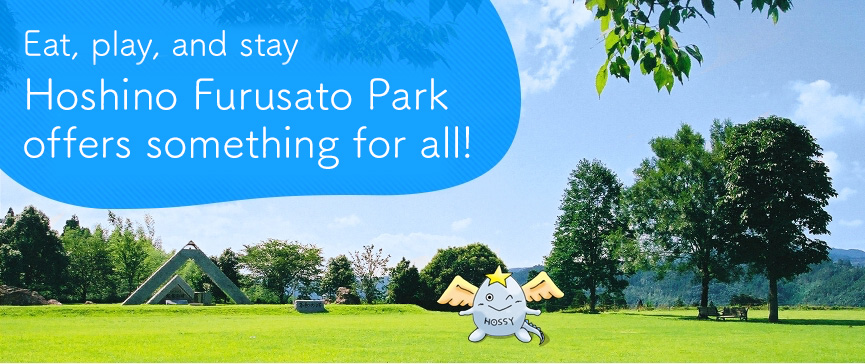 Hoshino-mura (Hoshino Village), now part of Yame City, is a small village located in north Kyushu, the most southerly of Japan's four main islands. With beautiful nature, rich cultural heritage and a variety of tasty treats, there is something for everyone here in Hoshino Village. And it is here that you will find Hoshino Furusato Park, a nature park boasting not only stunning scenery but also a handful of museums and accommodation facilities. So why not come and experience the beauty of Hoshino Village and create special memories?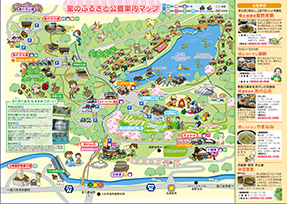 Recommended spots and experiences
Starlit skies
A local legend tells of how, during the age of the gods, a god descended here on a star. With an observatory and a lawned plaza, the park is the ultimate place to come and gaze at expansive starlit skies.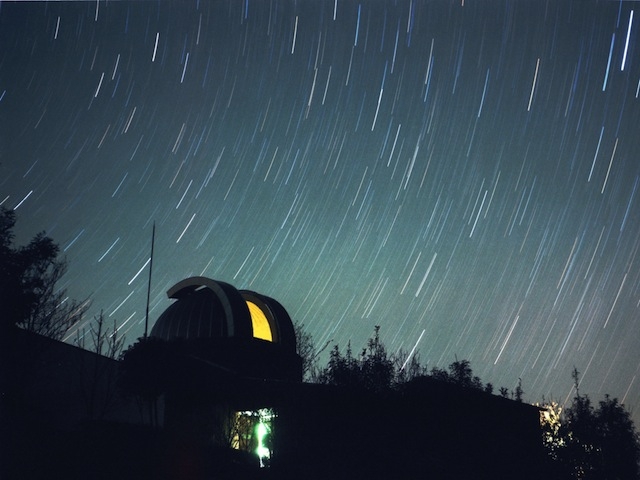 Hoshi-no-bunkakan
The Hoshi-no-bunkakan is an observatory equipped with Kyushu's largest astronomical telescope and accommodation facilities. On rainy and cloudy days, you can enjoy magical starry skies in the planetarium.
Green tea
Hoshino Village produces some of the finest green tea in Japan. You can try some of this exquisite tea for yourself at a tea museum located within the park.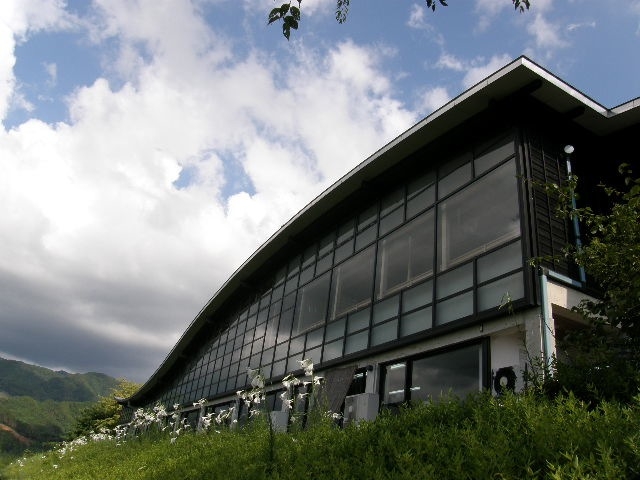 Cha-no-bunkakan
The Cha-no-bunkakan introduces visitors to all aspects of tea from Hoshino Village, which is part of the renowned Yame tea-producing region. Here, you can have the unforgettable experience of sampling "Shizuku tea," Hoshino's premium brand of gyokuro tea.
Cultural landscapes and historical remains
Hoshino Village's daily life culture has roots extending back thousands of years, with numerous historical remains continuing to form a link with the past. Please come and experience a different pace of life in tranquil Hoshino.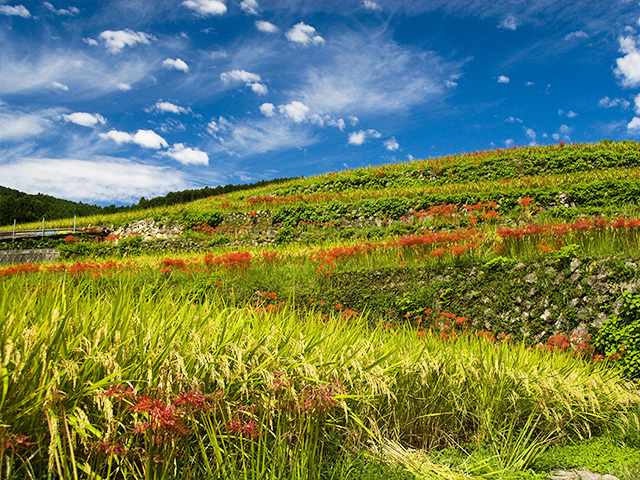 Terraced rice paddies
In Hoshino Village, which has very little flat land, terraced rice paddies have been built into the sides of the mountains using stone walls. One of the most charming sights you will ever see is fields of rice ears just ripe for harvesting.
Accommodation
Hoshino Village has several accommodation facilities. Whether enjoying Japanese cuisine or a dip in a hot spring at a traditional Japanese hotel, or getting close to nature at a simple B&B style hotel or camping site, Hoshino provides visitors with flexibility of choice from a range of options.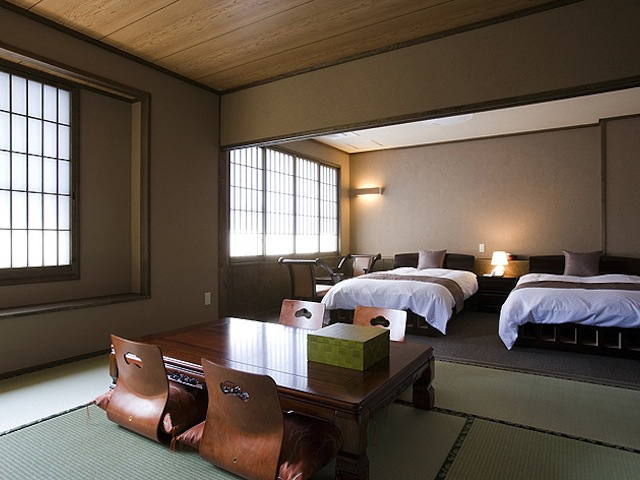 Ikenoyamaso
Located near Lake Aso, this traditional Japanese hotel has its own onsen, or hot spring. You can also enjoy onsen facilities with outdoor baths.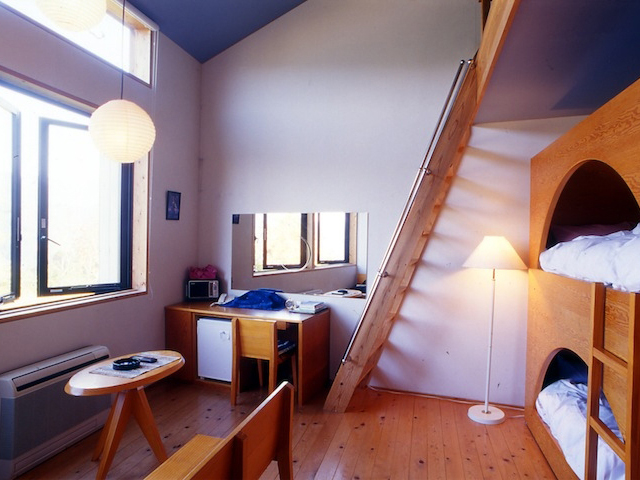 Hoshi-no-bunkakan
This accommodation facility adjoins the observatory. In addition to regular twin rooms, it also offers family rooms.